I kind of liked the expression and pose, as if to say, wow… I really shouldn't have done that. An alternate title would maybe be "Don't Step Into the Light, Carol Anne!" I wanted to doodle last night so, I did a really simple, quick render and just started Photoshopping. I am terrible at lighting in DazStudio, so as you can see in the original render, I even forgot to turn off the background transparency, so I had to fix that. If you know of any good Daz lighting tutorials, let me know.
I've been really into working with darks, neon colors and shadows lately. I was going for some sort of cyberpunk, synthwave, Outrun-Style ,3D feel, so it started out as all blue, but then I got a little carried away with my new set of Ron's Sci-Fi Optical Flares and I ended up creating lots of duplicate layers and adding colors.
I don't own any cool scenery. or environments yet, so I had to make this from scratch. That is also something on my list. I also need more cyborgs, space clothing and cool weapons, so hit me up if you have something cool you want me to promo.
Follow Me and Subscribe to The Newsletter!
Are you on Facebook, Instagram or Twitter? If so, give me a follow and I will follow you back. I am also trying to build back my email list, so if you are interested, do me a favor and go to my website and sign up.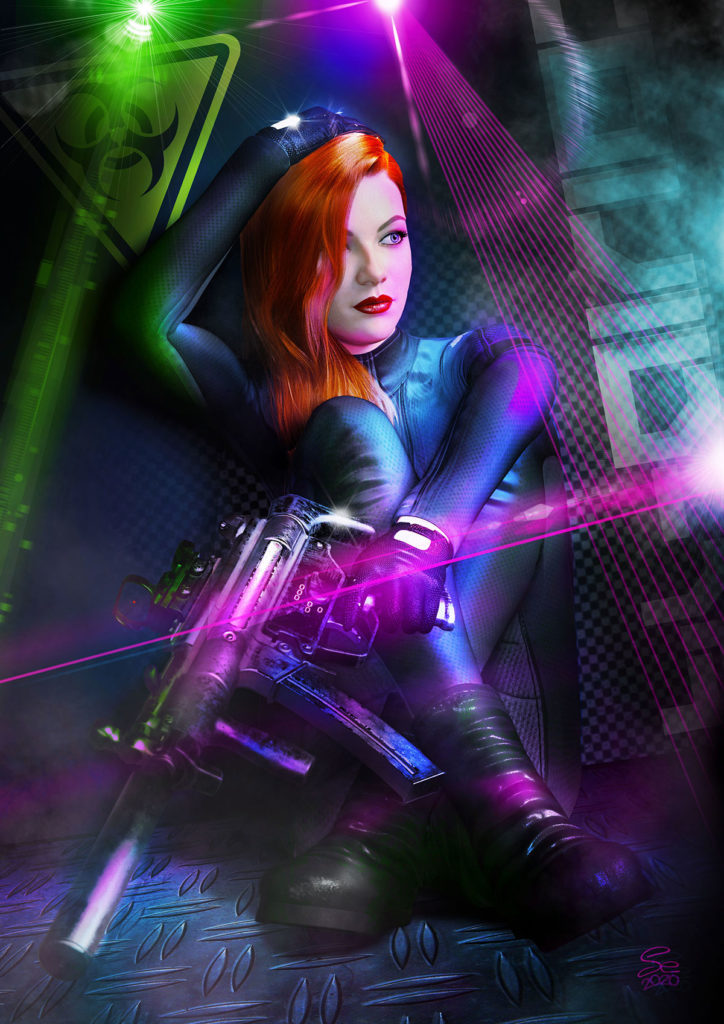 Basic Render, before Photoshop;
Some new things from the Daz3D store: